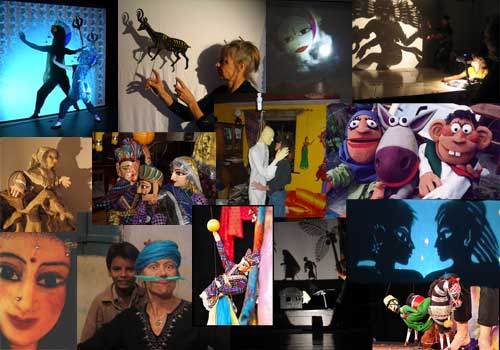 Currently Performing:
Lola en Angleterre

A PUPPET SHOW in simple FRENCH for KEY STAGE 2
Out of an English woman's suitcase comes a French doll, Lola and all the colour and atmosphere of the South of France.
A day of puppetry performance and workshops for young children to be immersed in the French Language, gain practice, confidence and the inspiration to learn French and have fun.

Touring: May, June, October & November 2016
"It is a wonderful show! Loved the story, really beautiful and perfect as an introduction to French for the children, the set and the puppets are truly gorgeous....Thank you" Tanya Cusan-Espinosa at Grimes Dyke School, Leeds


Kathputli - Indian Marionettes
A colourful and entertaining variety show with traditional Indian puppets from the desert region of Rajasthan in Northern India. Some of the puppets perform spectacular tricks, others are engaging and lifelike characters; a humorous glove puppet sketch provides a light hearted interlude.
An entertaining and engaging show for all ages.
"..full of skilful and sensitive puppetry"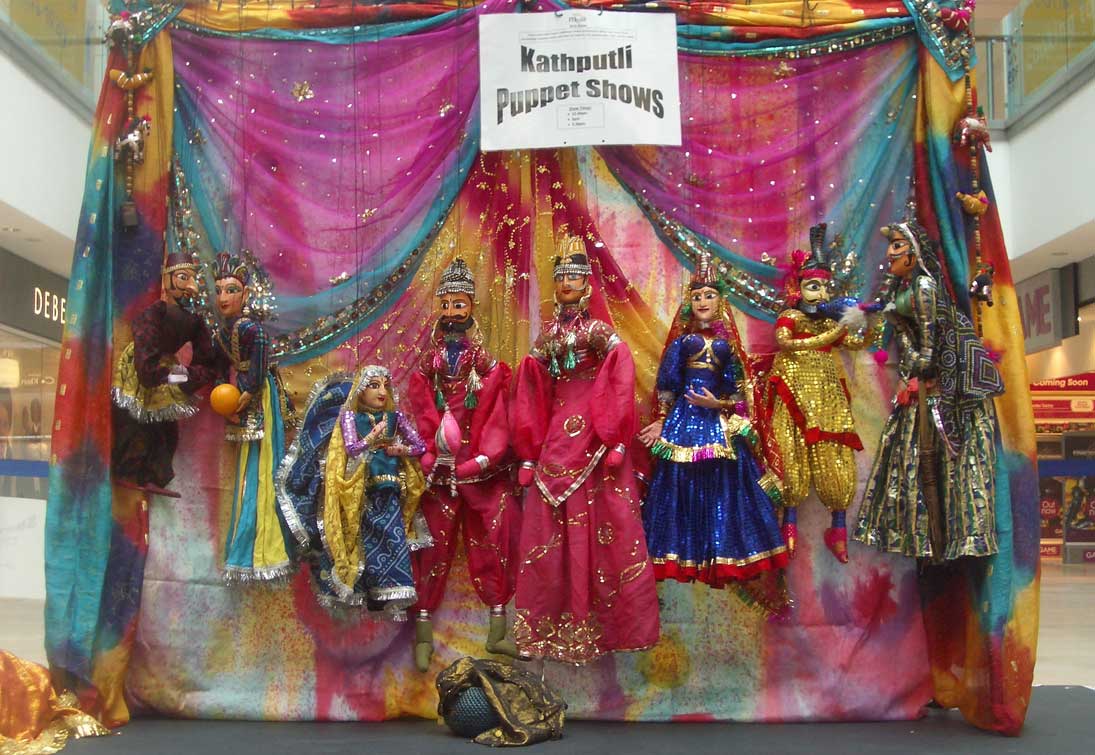 Also providing: Puppetry Workshops in Schools, Training for teachers and other professionals wishing to learn how to make and work with puppets.
The Ramayana is available around Diwali (October and November)
Specialist in Shadow Theatre workshop and performance.