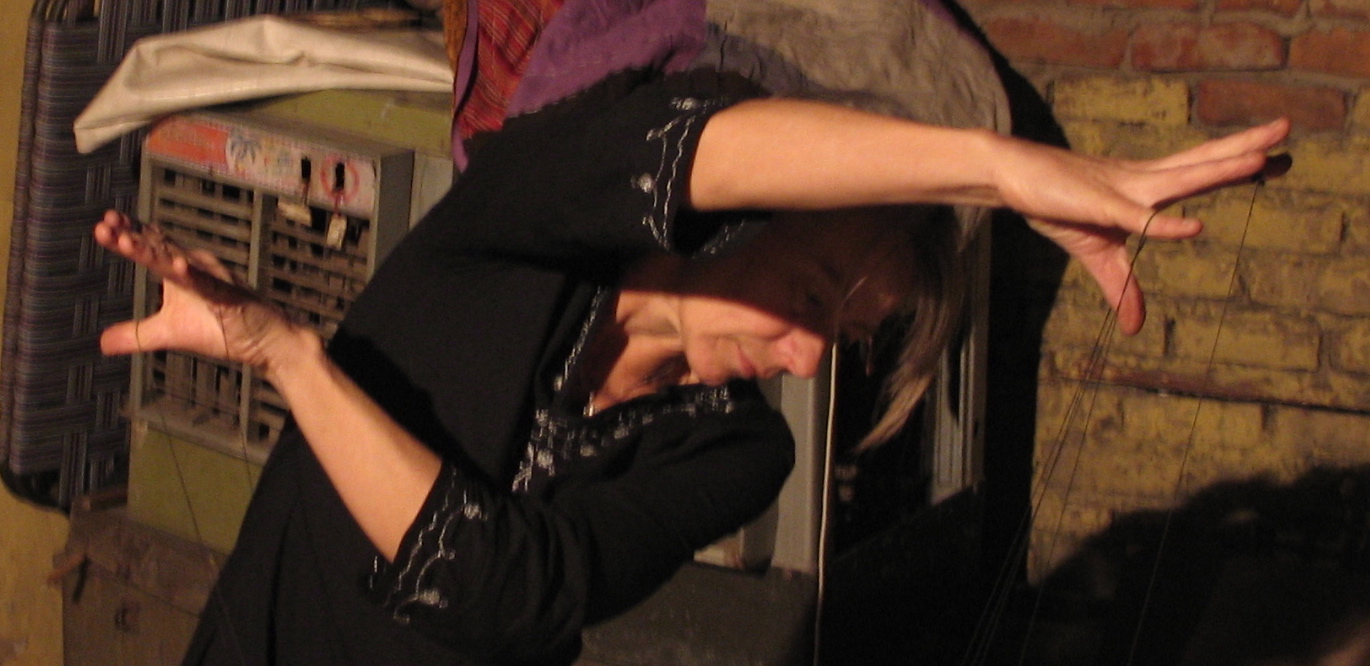 KATHPUTLI - Indian Marionettes
A traditional Indian puppet show which is entertaining for both children and adults.
...Imagine you are being entertained in the palace of a Maharajah in Rajasthan .....

....but the poor people were not invited to the court, they had to make their own entertainment. So what did they do? They made puppets which could imitate the skilled performers, beautiful hand crafted and richly decorated puppets called Kathputli.
Diana has trained with puppet master Puran Bhatt in Kathputli Colony, a traditional Rajasthani village peopled with puppeteers, musicians, dancers, woodcarvers, artists of all kinds, learning the skilful finger techniques which control the puppet strings directly.
For schools this show provides an ideal introduction to topics on India and puppetry and inspires work in Literacy and Design & Technology, especially when accompanied by a workshop.

In museums a performance can complement exhibitions and give visitors a 'hands on' experience.
At festivals and other events it provides an ideal and original family entertainment
"The performance was excellent…The children couldn't stop talking about it. There is a cross-curricular benefit - Drama, Art, R.E., PSHE., English and Technology."
"The workshop activities demonstrated how quickly good results can be achieved by children of all abilities"
Head Teacher, Eccleshill Primary School, Bradford